For investors
At EMERAM Capital Partners, we see ourselves as a partner of SMEs.
We invest primarily in companies in the future markets of technology/software, value-added services and new consumer staples, chiefly in German-speaking countries. As a business development partner, we give our portfolio companies extensive support, enabling them to use opportunities for organic and inorganic growth. 
Our commitment
Long-term partnerships
We aim to take the funds' equity investments to a new level through long-term partnerships. This makes the companies more attractive to business partners and customers as well as management and employees. At the same time, it boosts enterprise value, benefiting our long-standing institutional investors, including state pension funds, life insurance firms, family offices, sovereign wealth funds and foundations. Investment levels are generally in eight figures. EMERAM's partners are significant investors as well.
As our investments are directly linked with the pension plans of thousands of pensioners, the long-term value enhancement of our portfolio matters a great deal to us. We regard net IRR and net CoC as benchmarks for the funds' success, along with a built-in commitment to ESG, job growth and continuous training of our employees. This holistic approach takes into account the interests of all stakeholders – employees, management, customers and investors alike. 
Transparency & compliance
Intensive, trust-based dialogue
We regard transparency, trust and compliance as essential aspects of our dealings with portfolio companies, investors and businesses. For instance, KYC/AML checks (know your customer and anti-money laundering) are integral parts of our due diligence work. In addition, we regularly perform ESG analyses (environmental, social and corporate governance) at all our portfolio companies. Whenever we take our regulations beyond widely recognised guidelines such as the UN Principles for Responsible Investment (UNPRI) or the ILO Labour and Social Standards in areas such as human resources (HR), we always do this in full compliance with applicable GDPR provisions. 
We provide our investors with detailed quarterly reports on the financial performance, valuation, strategy and outlook of the equity investment portfolio and all other data that we gather. With this regular information, our investors can be confident that they are given all relevant details relating to the fund, portfolio companies and follow-on acquisitions. The ongoing expansion of the EMERAM Investor Portal will create additional transparency. Based on our relationships of mutual trust, we engage in active dialogue with our investors in order to answer additional further questions on the development of the EMERAM portfolio.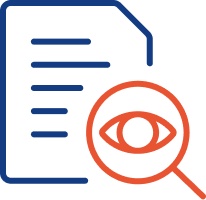 EMERAM Fund I
Launched in 2013

EMERAM Private Equity Fund I has a volume of EUR 400 million. EUR 50 million of this stems from a successful capital increase in 2019, after the fund was originally launched in 2013 with capital of EUR 350 million. In 2021 and 2022, Fund I was supplemented by two "continuation funds" for the portfolio companies Boards & More and ]init[. The total fund volume under management thus rose to over 500 million euros.
At present, the funds that we advise hold six equity investments. We have made numerous follow-on acquisitions for the portfolio companies. The investors are mainly pension funds, life insurance firms and family offices. EMERAM's partners are also among them.